Kukonzert, Höfen 26.08.2018 Solo: Spanische + Lateinamerikanische Musik von George Bizet, Gypsy Kings, Al Di Meola, Ottmar Liebert, Astor Piazzolla, Carlos Gardel, Santana, Tito Puente, Antonio Carlos Jobim, Jorge Ben, Heitor Villa-Lobos....

https://youtu.be/tvopmMQkNDc

jazzige Klänge wie "Orient Blue" und "Vertigo Shadow" von Al Di Meola
"Last Train Home", "Travels", "Message to a Friend" von Pat Metheny
Latin: "Samba Pa Ti", "Europa", "Oye Como Va" von Santana
"Mas Que Nada" von Jorge Ben
"Girl from Ipanema", "Wave", Agua de Beber" von Jobim
"Black Orpheus" von Luis Bonfa
Pop: "Fields of Gold" von Sting
"I see Fire" von Ed Sheeran
"Smooth Operator" von Sade
"Africa" von Toto
"All you need is love" von den Beatles
Gospel: "The Lord´s Prayer" von Larry Carlton
"Halleluja" von Leonard Cohen
"Geh unter der Gnade" von Manfred Siebald
Blues: "Tears in Heaven" von Eric Clapton
"Hideaway" von Freddie King
"Stormy Monday" von T Bone Walker
"Rude Mood" von Stevie Ray Vaughan
Reggae: "No Woman No Cry" von Bob Marley
Klassik: "Chiquilin de Bachin" von Astor Piazzolla
"Choros No. 1" von Heitor Villa Lobos
"Air" von Johann Sebastian Bach
"Etüde in Hm" von Fernando Sor
"Greensleeves", "Notturno",....
o.ä.
Und Ukulele Solo:

Aloha Oe
Bohemian Rhapsody
Viva La Vida
Banana Boat Song
........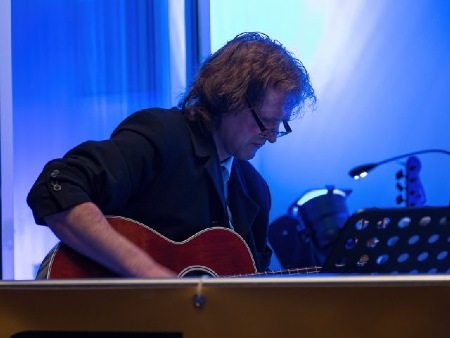 Anfragen und Angebote: info@gitarrenschule-volz.de